Dallas, TX, July 21, 2023 (Realty Wire) OnDemand Realty, a prominent brokerage firm operating in the Dallas-Fort Worth area, recently reached a significant milestone as it crossed the mark of employing 100 realtors in the metropolitan-area. This achievement highlights the company's rapid growth and unwavering commitment to serving the ever-demanding real estate market.
With its headquarters in Dallas, and satellite offices in Fort Worth & Frisco, OnDemand Realty has quickly become a go-to destination for homebuyers and sellers seeking exceptional customer service, expert guidance, and a seamless real estate experience. Their success lies in their ability to attract and retain top talent, continually expanding their team with exceptional professionals.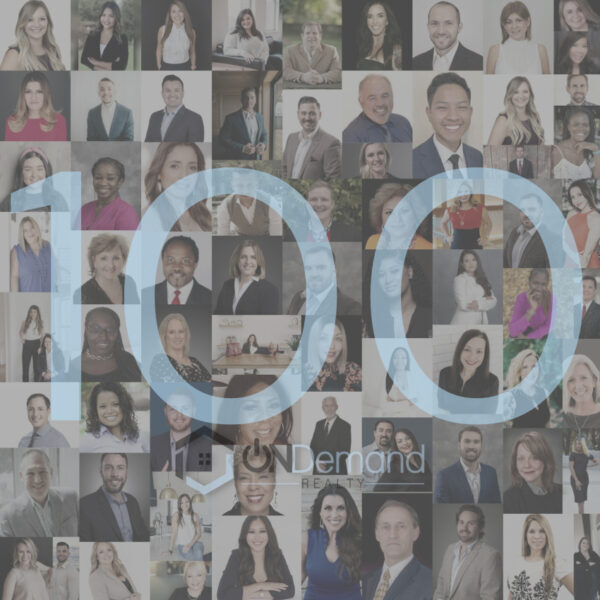 This accomplishment demonstrates the brokerage's proficiency in navigating the dynamic Dallas-Fort Worth market. Despite the challenges posed by the higher interest rates and slowing activity overall in the real estate market, OnDemand Realty has remained resilient, adapting to changing market conditions, and overcoming obstacles to support its clients throughout their real estate journey.
"Our team understands the unique needs and wants of our clients, whether they are individuals looking for their dream home or investors seeking lucrative opportunities," said Tyler DeMando, the founder and CEO of OnDemand Realty. "Expanding our team to include 100 realtors has allowed us to provide unmatched service and expertise to a growing number of clients all throughout the Dallas-Fort Worth area."
DeMando further emphasized the importance of their realtors' local knowledge, ensuring that clients receive personalized attention and guidance specific to the dynamic neighborhoods of Dallas-Fort Worth. "By hiring realtors who are deeply familiar with the communities they serve, we can offer a tailored approach to meet the diverse needs of our clients," he added. OnDemand Realty has sold properties in 2023 as far north as Sherman/Denison, as far south as Ennis and Corsicana, as far east as Greenville and Terrell, and as far west as Aledo and Weatherford.
The increasing number of Realtors at OnDemand Realty enables the team to handle a higher volume of transactions while preserving their commitment to quality and exceptional service. With market conditions becoming more competitive, the company continues to invest in training and development for its realtors, ensuring they are equipped with the knowledge and skills to excel in their roles.
OnDemand Realty's expansion also reflects the rising demand for real estate services in the Dallas-Fort Worth area. Despite the initial impact of the pandemic on the housing market and on-going effects due to now higher rates, the region has demonstrated remarkable resilience, with a surge in remote work and relocation opportunities attracting homebuyers from various parts of the country.
As the Dallas-Fort Worth brokerage reaches this significant milestone, its continued growth and commitment to excellence ensure that clients receive the best possible real estate experience. With a team of 100 dedicated realtors, OnDemand Realty is well-positioned to provide exceptional service and unparalleled expertise to clients, further solidifying its reputation as a leading brokerage in the Dallas-Fort Worth area.
Contact
FastForward DFW
John Reyland
469-540-1021
fastforwarddfw.com